Here we go for MARCH 2014
Our first pretender is Heath and his red Tuono, please note how it matches the background perfectly.
Than RocketDan and his Ninja 300cc, he opted for a tilt shift effect so the bike look even smaller, of course he added that he rolls in all weather because though guys get more votes
Caleb aka "baller" went all out this month for you and decided to pimp up that R6 of his and make it look all new. Full unused fairing, service to the last drop of oil and of course he washed it with a a toothbrush, but where is the windshield ???
Jake joined us this month, beautiful picture, I love fall and yes Ladies and Gentlemen, there is a bike in that picture, look for the gorgeous blue spot in the middle. I think such a amazing machinery, made by the gods, only ridden by the few chosen should win... just saying !
As you can see this is what Suspect needs to keep up with Caleb R6, a 2012 Honda CBR 1000 Really Jared ?? Anyway, it's good looking so here we go.
It can't get any better a 0 miles R1 from Whitechicksinporn (I am not gonna ask him what he is watching in the evening), looking good, keep it like that.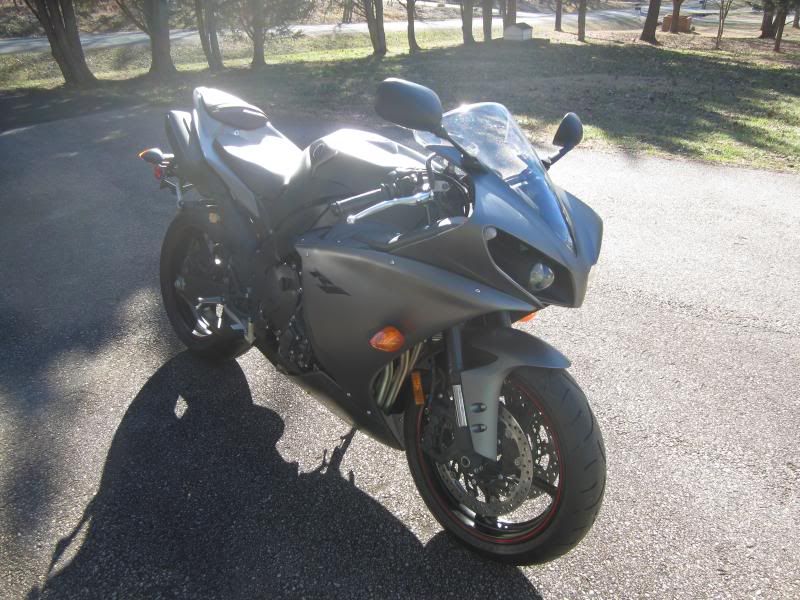 Now last week's track GSXR, or it's a new track toy or he is a great rider, because that bike looks better than Caleb's new R6
And last but not least, Ron's Prila Tuono, let the vote decide who's Tuono you like the best
Let's go the vote are open !