Ladies and gentleman it's time to decide who would be your favorite. Please vote know to elect the King of February.
Is it gonna be our dedicated house biatch ? He likes to clean, to mop the floor and to clean the grease of his bike with a toothbrush, the so called Rustybasterd Vote #1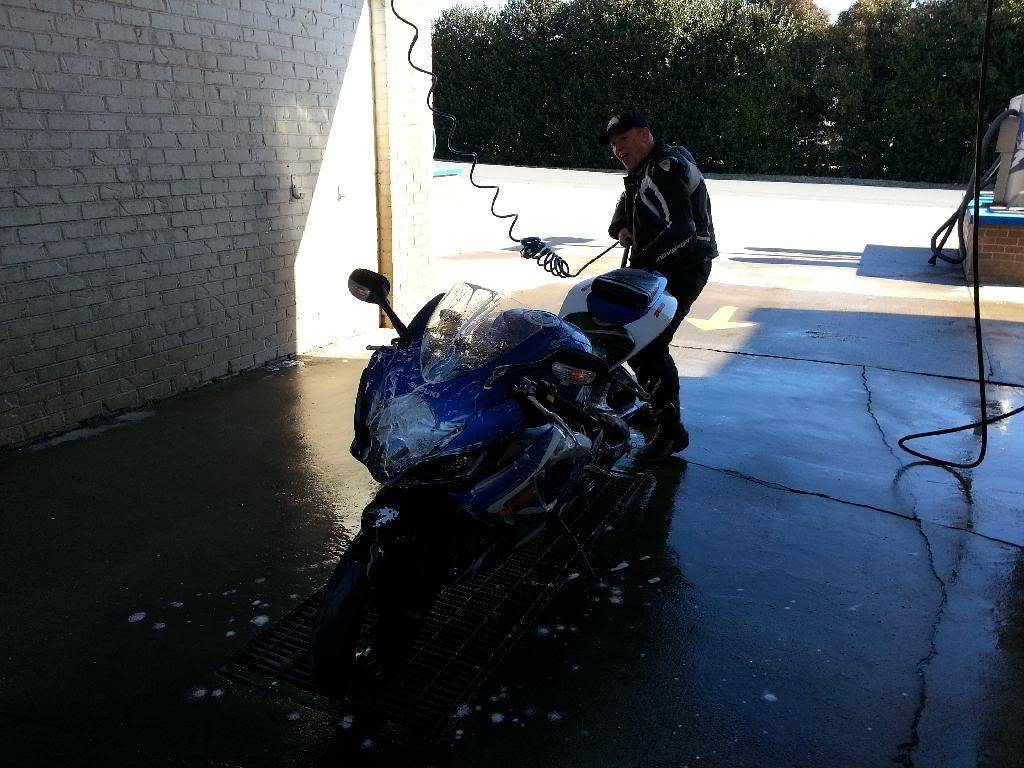 Or is it gonna be our local giant ? He likes to ride pocket bike, he's proud that he never washed that R6 and he can't remember where the second half is, his name ChasingChaos Vote #2
Maybe you like men that like to look like zebra riding a green apple better ! He's specialized in tie FB's pictures and loves a good trimming, our friend Jasonmsred Vote #3
He likes monkey balls, and he can do burnout in his livingroom like nobody's business, the engine magician 09speedtriple Vote #4
He was a very famous S&M lingerie model before. He gave up everything but it's signature pose to become a track racer, let me introduce RocketDan Vote #5
He is the rider that needs more adrenaline and plans to become the new MMA champion, he's also a member of the FTP (Freaking Team Police) street gang, Sir Dave Rides bikes Vote #6
The man that has more motorcycle gears than Céline Dion has shoes, tennis is his real passion but someone got him a bike for Christmas so he doesn't wanna waste it, Ninjasan Swervin Vote #7
The man who taught Bigfoot how to ride, the mountain hermit, he can write an encyclopedia about motorcycle, but he is afraid of the dark (he won't admit it of course), Mr Bmart Vote #8
And finally the man that can paint your bike any color you want, he likes to take his wife on the back of the futura for a lap of VIR and he's to mature to write "I'm a jackass" on your belly pan, it's MeanStrk Vote #9
Come on people Vote now !