Wuz up. My names Travis. Been riding about 3 1/2 years now. My best friend has been riding since he could walk so that's how I really started getting into it. After riding the same bike (another friends) for the last 3 years he gave me the opportunity to buy it...sooo I did. ha.
Since I bought it, I've basically been cleaning it up, fixing the many small issues I've had with it since I started riding, but I just didn't want to sink money into something that wasn't mine.
When I bought it, it had frame sliders, the exhaust, and tinted shield and turn signals(which I put on both).
Since I've bought it, it was missing one bar end so I replaced both, put a new chain and sprockets on. I went +2 in the rear and stock in front with a 520 chain. My girlfriend loves riding so it helps a bit downlow. I replaced the cracket front fender, and I am now in the process of powdercoating the rear sets and passenger pegs. Last but not least, I cleaned/buffed the everliving crap out of it...
Here she is with my other weekend toy...
2006 GSX-R 750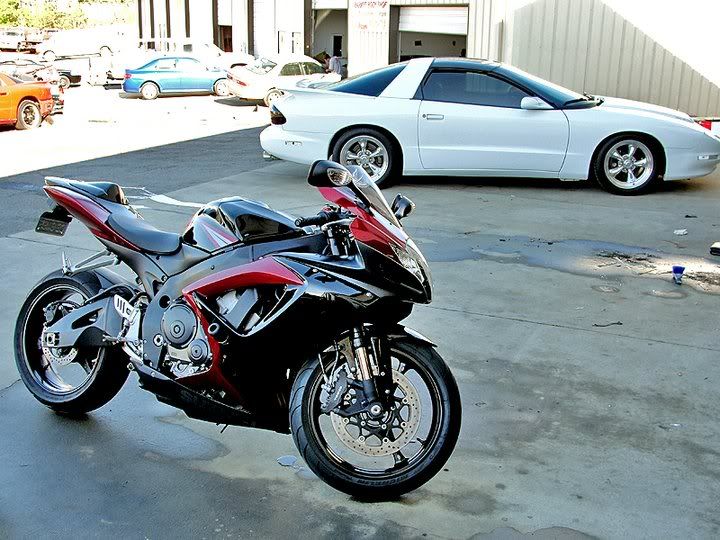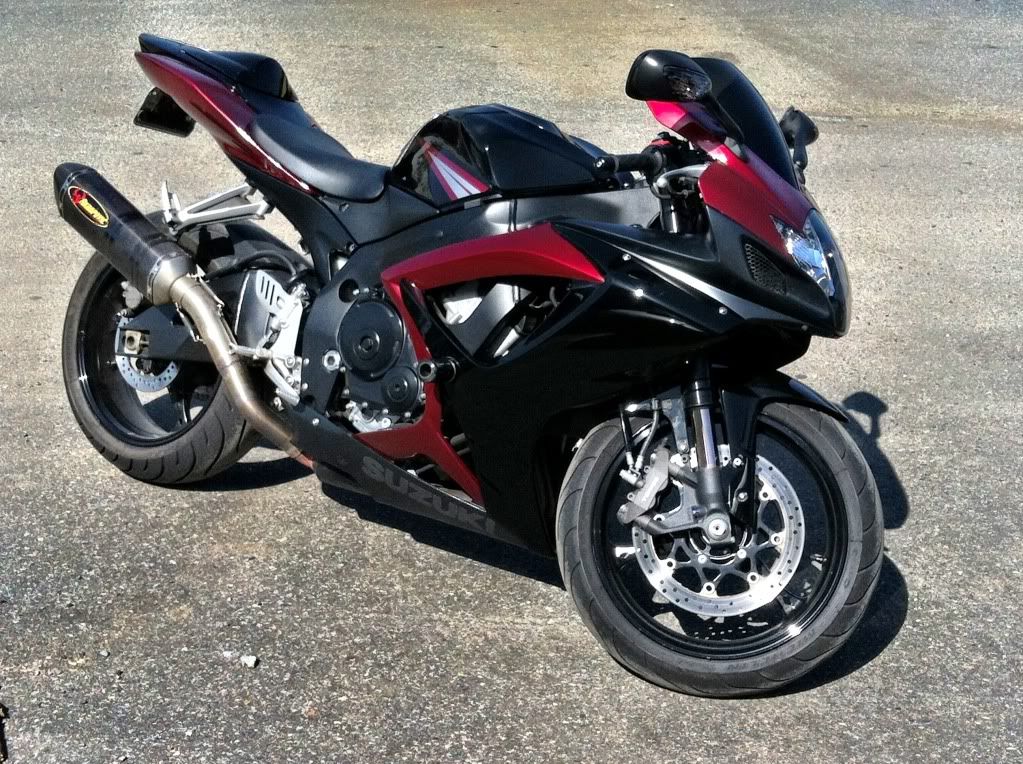 Also, I am actually looking to sell/trade the Akrapovic Titanium header/Carbon pipe and put a stock setup back on. If anyone is interested please let me know.